Search results:

av8 is a complete aircraft set for TTDPatch and OpenTTD. It features a full range of aeroplanes and helicopters from 1920 to the present, with futuristic vehicles up to 2050.

Generic tram set including 5 passenger, 3 mail and 3 goods trams. 5 of the later vehicles are articulated.

Included for download with OpenTTD 0.6.0.

Compatible with OpenTTD 0.6.X and the latest OpenTTD nightlys.
NOT compatible with OpenTTD version 0.5X.
TTDpatch compatibility untested.

Industrial stations with facilities to cover all cargos in the game. Features gradual loading cargo showing in platforms, animated sprites and non-track tiles.

Thirsty for Czechoslovak experience? Use CS Roads v2.0! Now with new texture, stops and much more.

The Dutch Tram Set attempts to give an historical overview of Dutch
trams while ensuring quality gameplay. It works well with OpenTTD's
realistic road vehicle acceleration and for that purpose includes as
much actual vehicle properties as possible.

Vehicle capacity is optimized for gameplay (higher than actual seated
capacity, but lower than seated+standee capacity) and based on actual
vehicle length to maintain historic differences between vehicles. By
default, the vehicles can carry passengers only, but a parameter option
allows refitting to all cargo types.

Vehicles are drawn to their historic liveries. Some vehicles even come
in multiple liveries. A parameter option allows to change all liveries
to company colours (2CC), aimed at multiplayer games.

Vehicle prices are balanced against the default TTD buses. Tram purchase
is more expensive than bus purchase, but tram running costs are lower
than bus running costs to compensate for the higher initial investment
costs. Vehicles in the Dutch Tram Set are furthermore balanced between
themselves. Purchase costs depend on vehicle weight (material cost),
power (engine cost) and length (furniture cost). Running costs depend
on capacity (cleaning cost), speed (maintenance cost) and power
(electricity consumption).

The North American Renewal Set v2. A complete company-coloured train set from 1850 to 2050, with running sounds, animated steam locos, regearable diesels and much more.

CS railroad tracks replaces default rails, caternary and tunnel portals. A must have for everybody who does not want his Pendolino to look out of place on default rails.
This grf provides a single, futuristic high-speed bus available from 2030 on.
The bus is based on Zephyris' eGrvts set, and fits to it graphically.

This grf needs an OpenTTD version of at least r14869, or it will not go at high speeds.

The grf should generally work with TTDPatch, but it is not tested by me.

Waypoint styled after the tubular bridges, available in 2CC. Original code by Prof. Frink, graphics by MeusH.

River boats, lake ships and coasters in a range of attractive sizes.

Features lickable pixels in two company colours.

[OpenTTD only]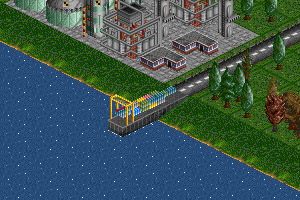 Replacement for the default docks, featuring parked containers and static cranes.
Found 11 grfs that match in the database
Your query (strike=found}:
00000002, 24252C2C, 3B170000, 414E0101,
414E0201, 41501202, 41570102, 43415000,
43485053, 44440302,
44440A01, 444A5401, 485A0101,
4A430002, 4D430107, 4D530102, 4D530103,
4D530105, 4D560000, 4D570102,
4E440107, 4E4D0518, 4E4D0705, 50430901,
504A0013, 504A0103, 52453200, 52455200,
52570103, 52571203, 52577801, 534A0000,
535A0D00, 54430201, 54430202, 54440103,
54630002, 54631002,
54632301, 58580101, AC1D0101, F1250007,
FBFB0102, FBFB0501,
Powered by GRF Crawler 1.01 © 2004-2009 eis_os